M&S Colin the Caterpillar is in the Christmas spirit!
Count down to Christmas with the Colin the Caterpillar advent calendar, specially designed to hold 24 mini Colin faces and a larger one for the magical day.
Each insert was designed to add strength to the carton and with the additional friction fits keeping the Colin faces in place, they are ready to be devoured on the big day.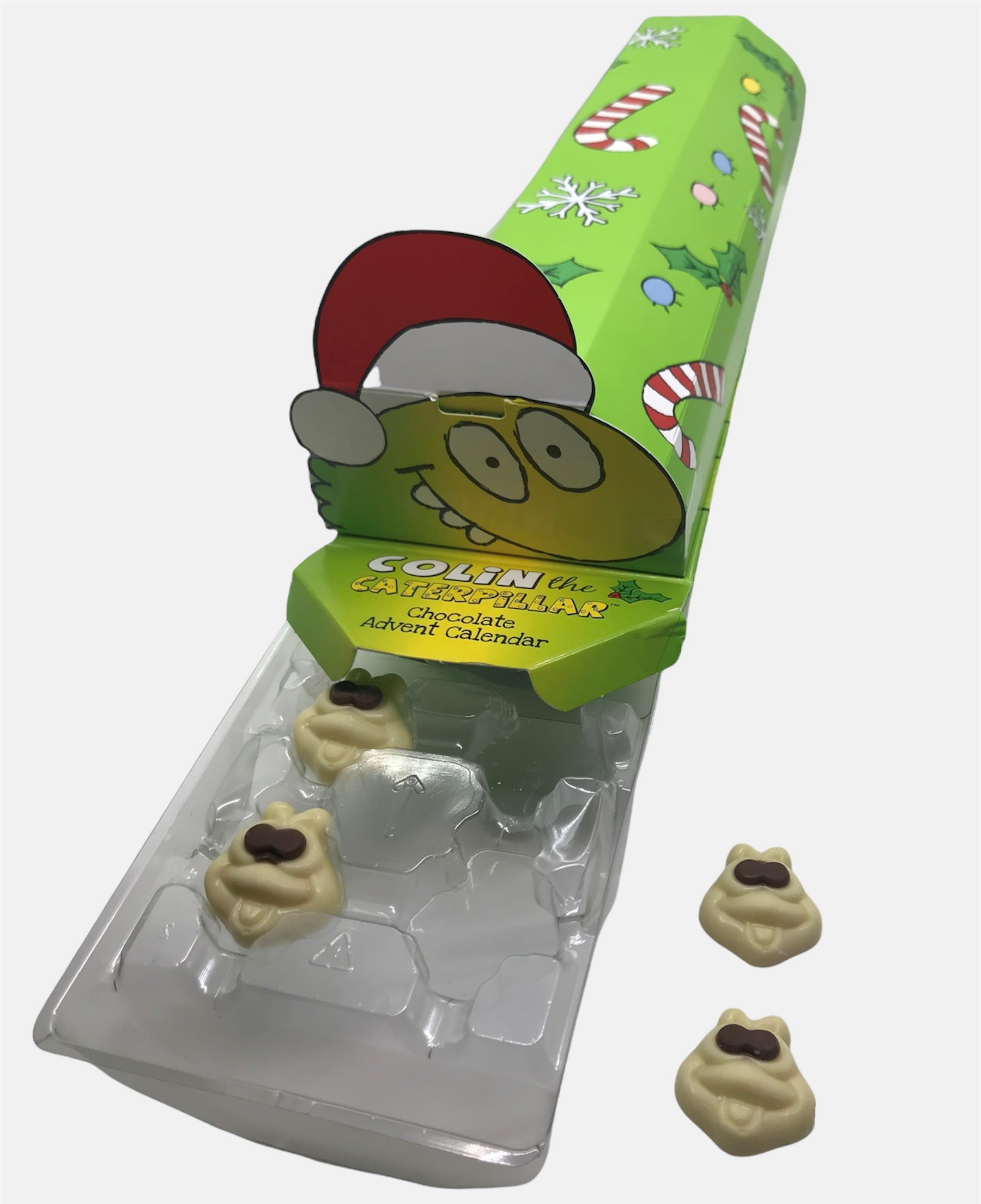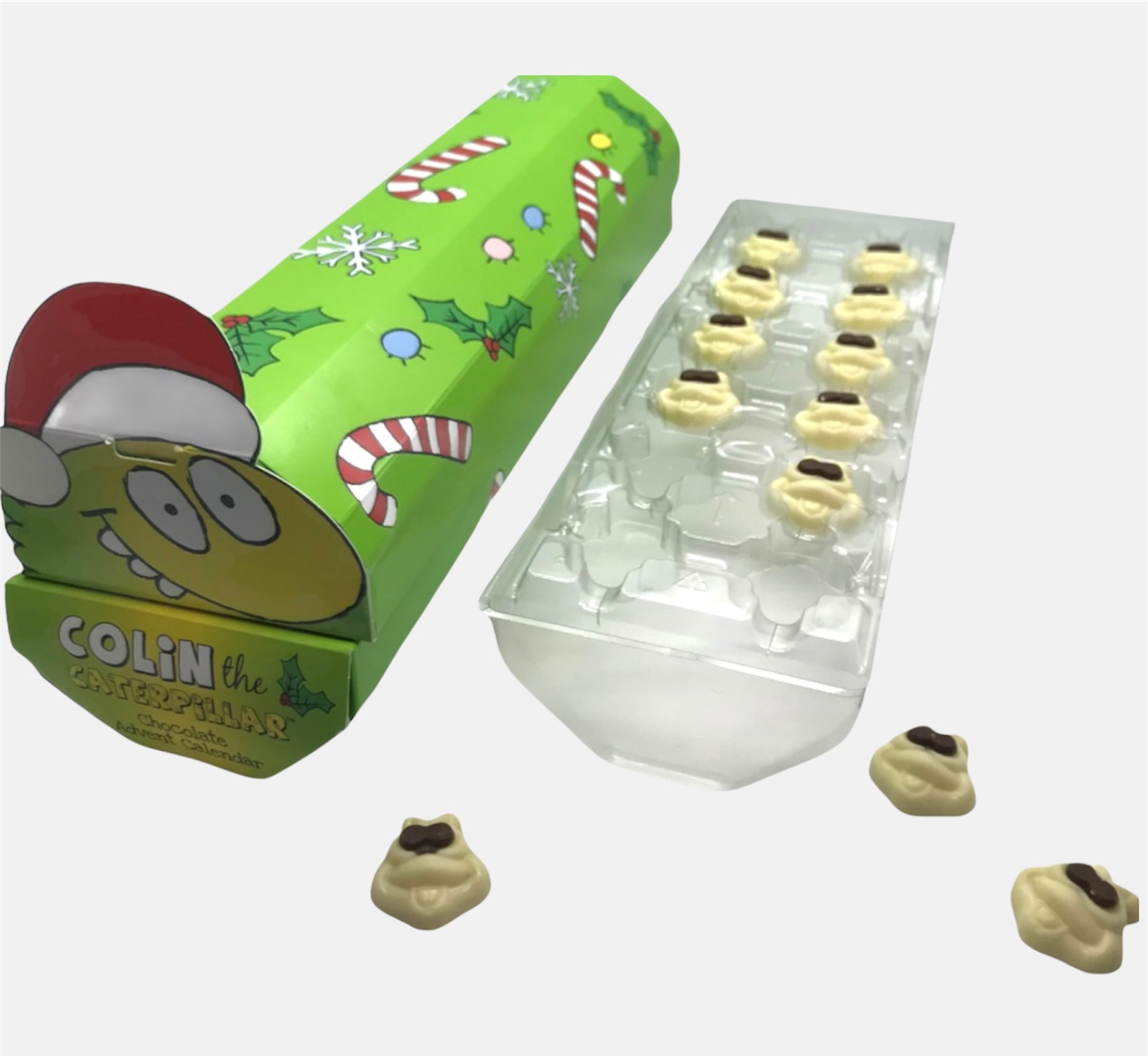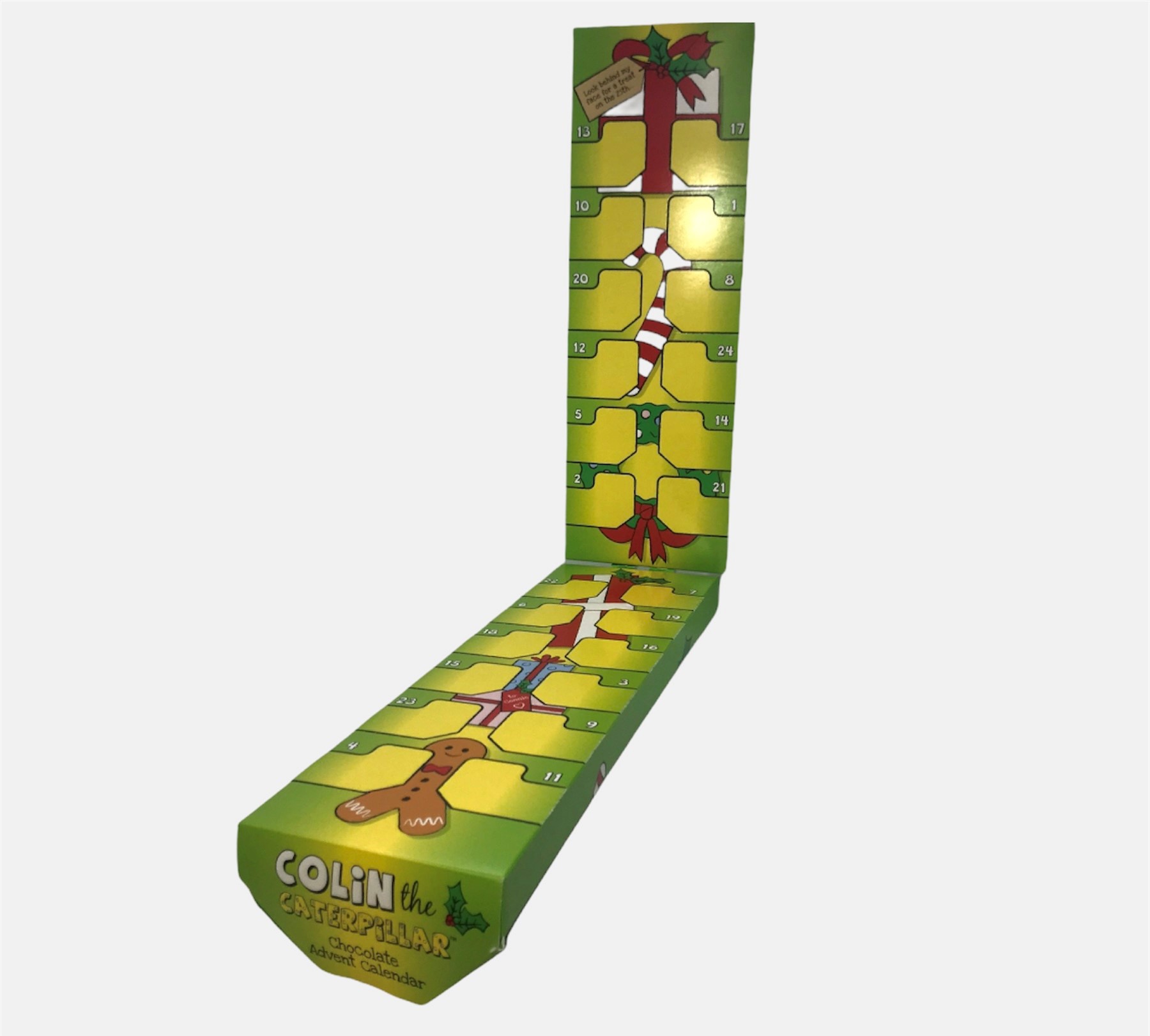 Our base fitment holds and supports a melting milk chocolate stirrer, perfect for when watching Christmas movies around the fire. The fitment protects the product in its packaging, preventing it from coming lose and breaking.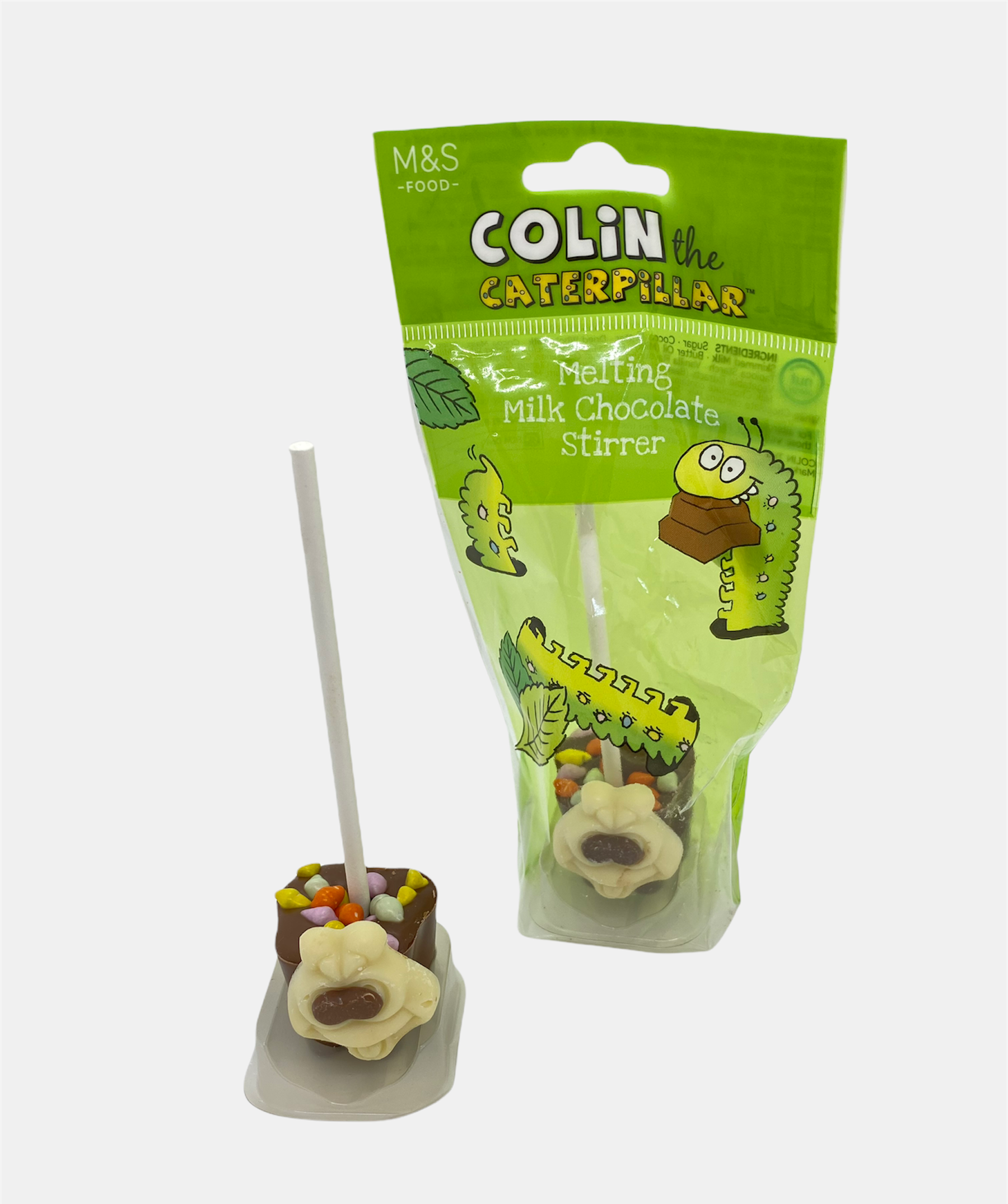 Our selection tray is full of a variety, containing plenty of Colin the Caterpillar chocolate treats. The insert tray ensures that the chocolates will be secure inside its cardboard packaging waiting to be unwrapped!