On our Easter egg hunt we have found this Luxury Belgian Chocolate Filled Egg which is displayed in our front and back floating clam. Our fitments are designed to hold the egg securely in place and to protect the exclusions on the front.
Remember to recycle this pack as it is made from Clear RPET which is 100% recyclable.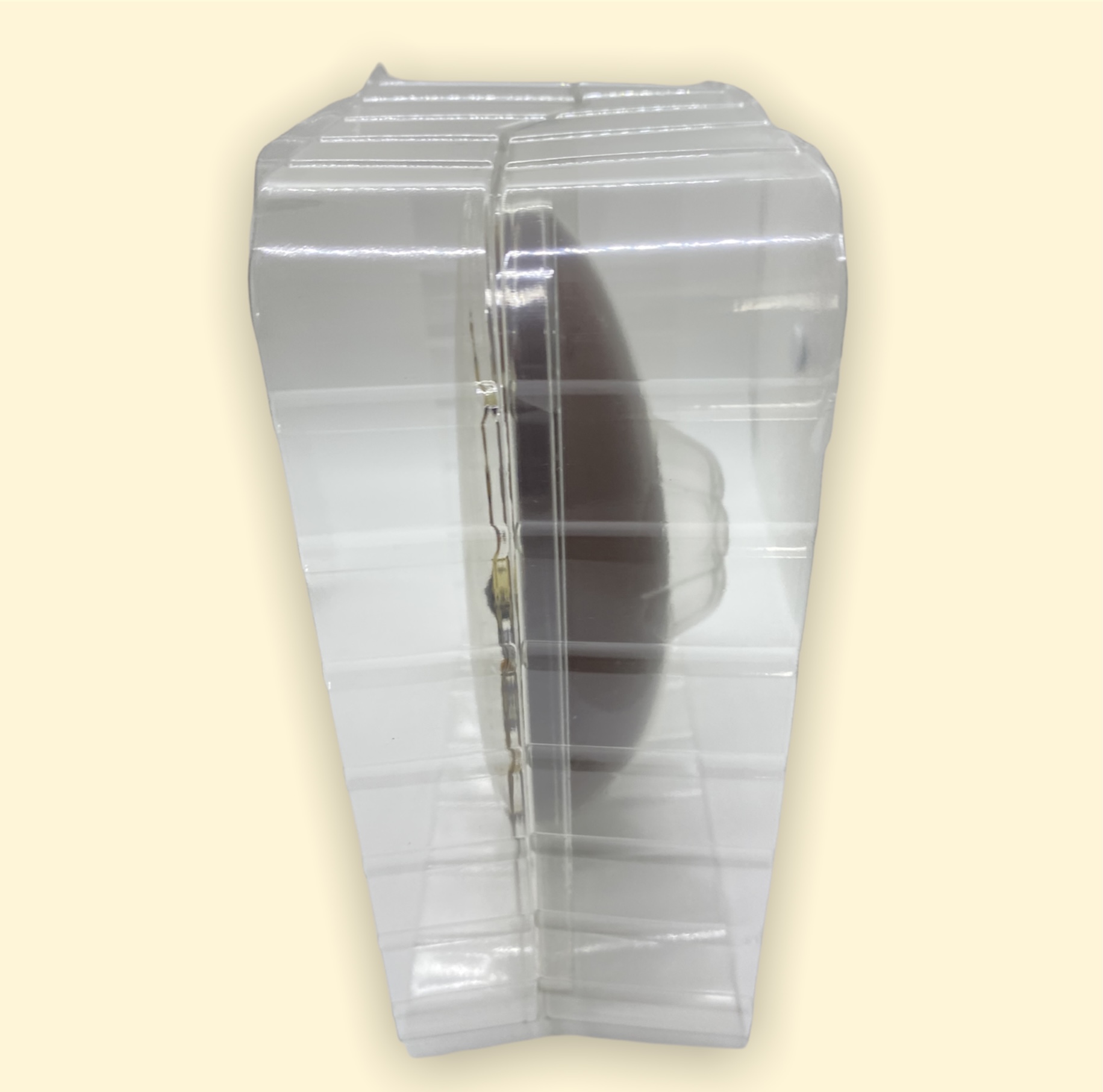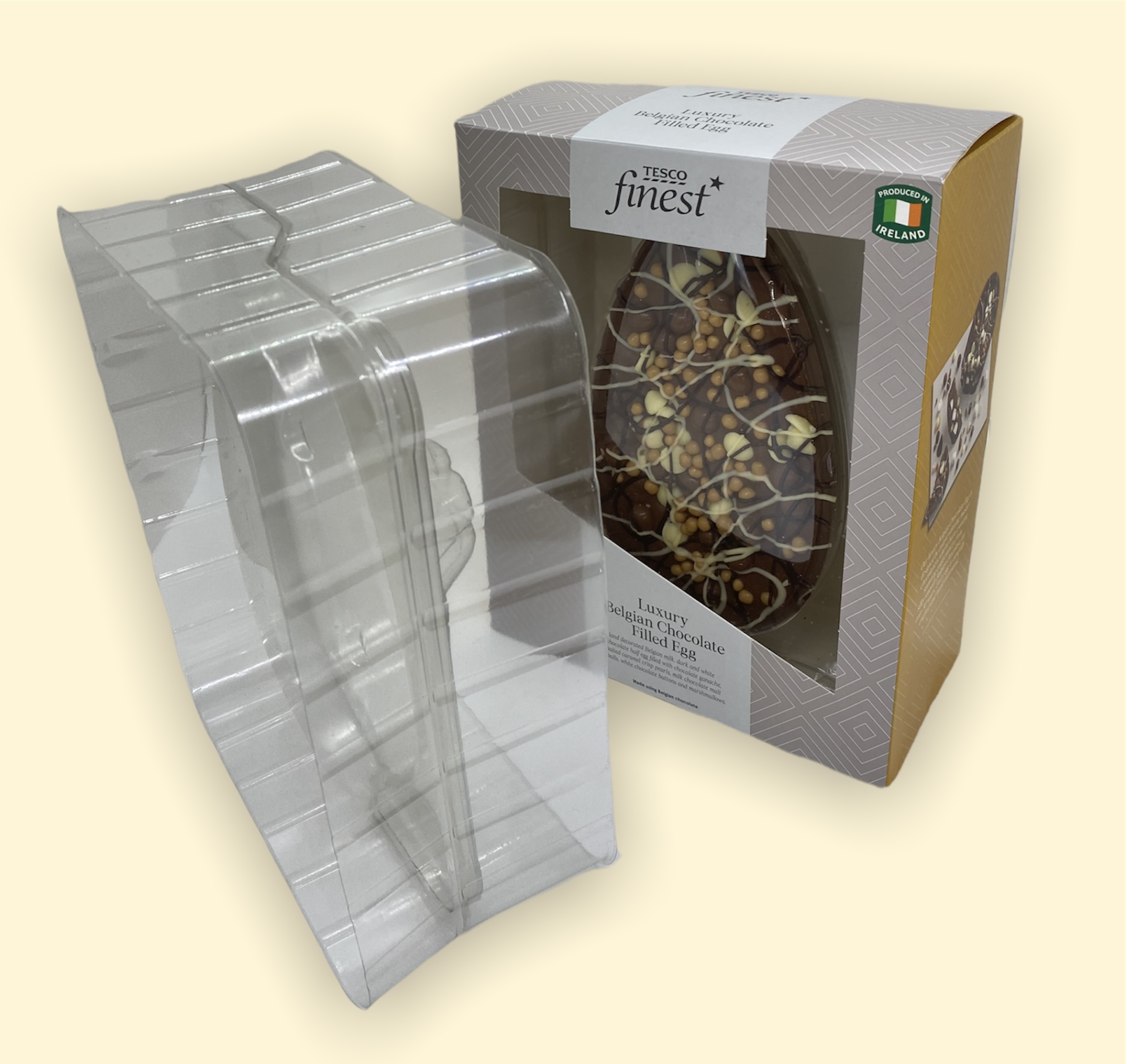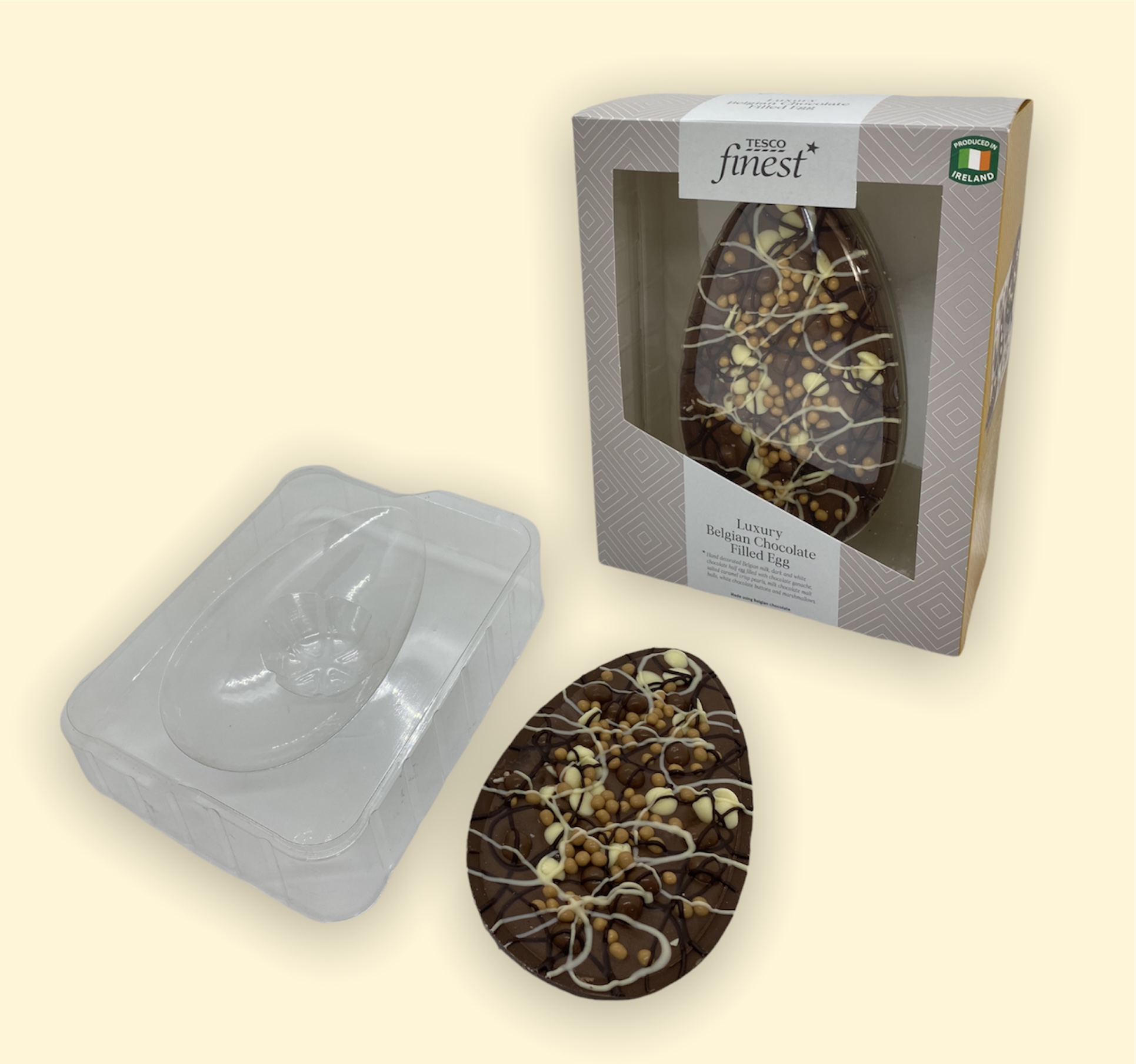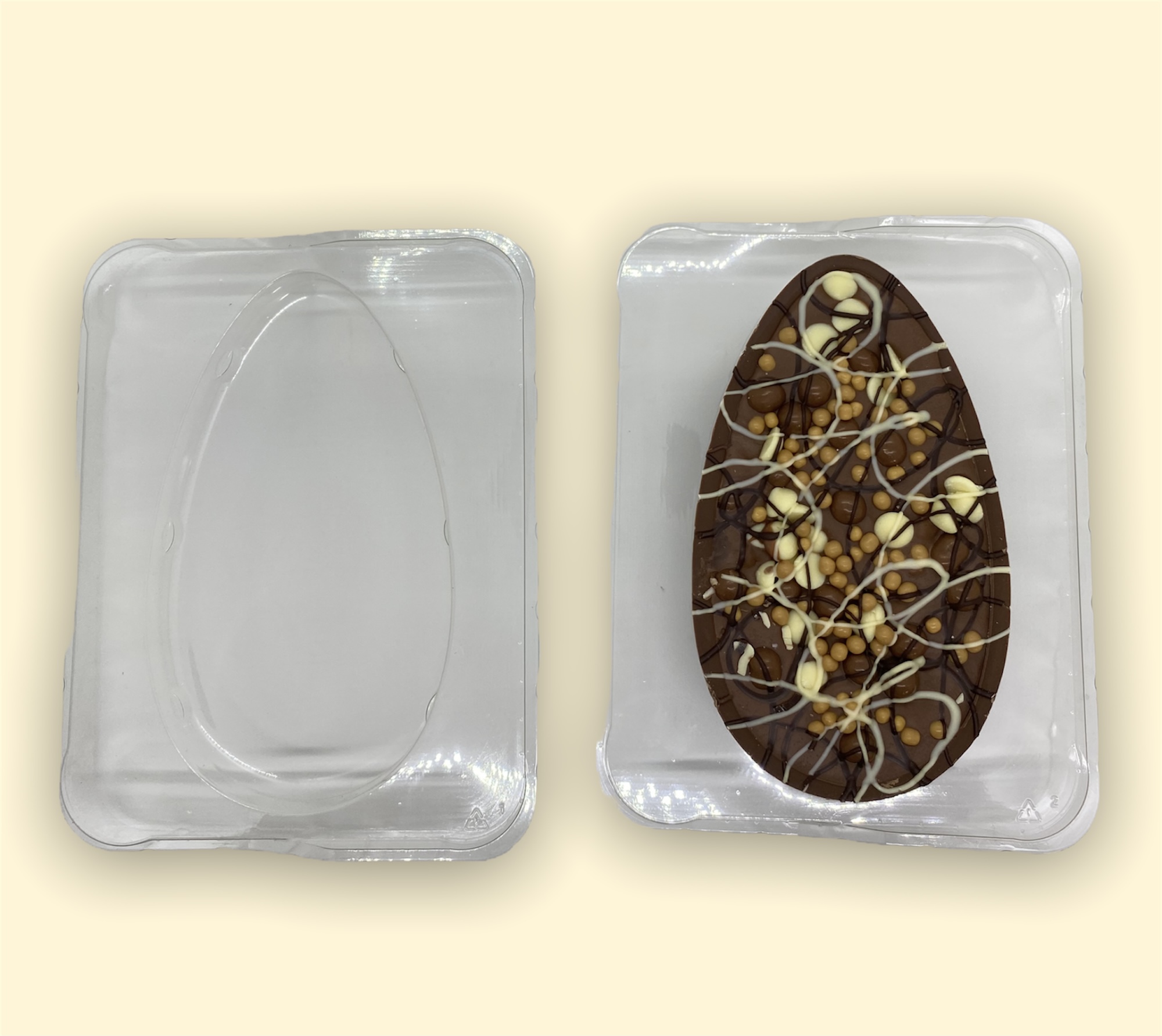 These bunnies won't be hopping around this Easter whilst they are safely contained in our insert tray. This tray features finger inserts, making it easier for you to get your hands on these delicious chocolate bunnies. Hope you have a hoppin' good Easter and remember to recycle me!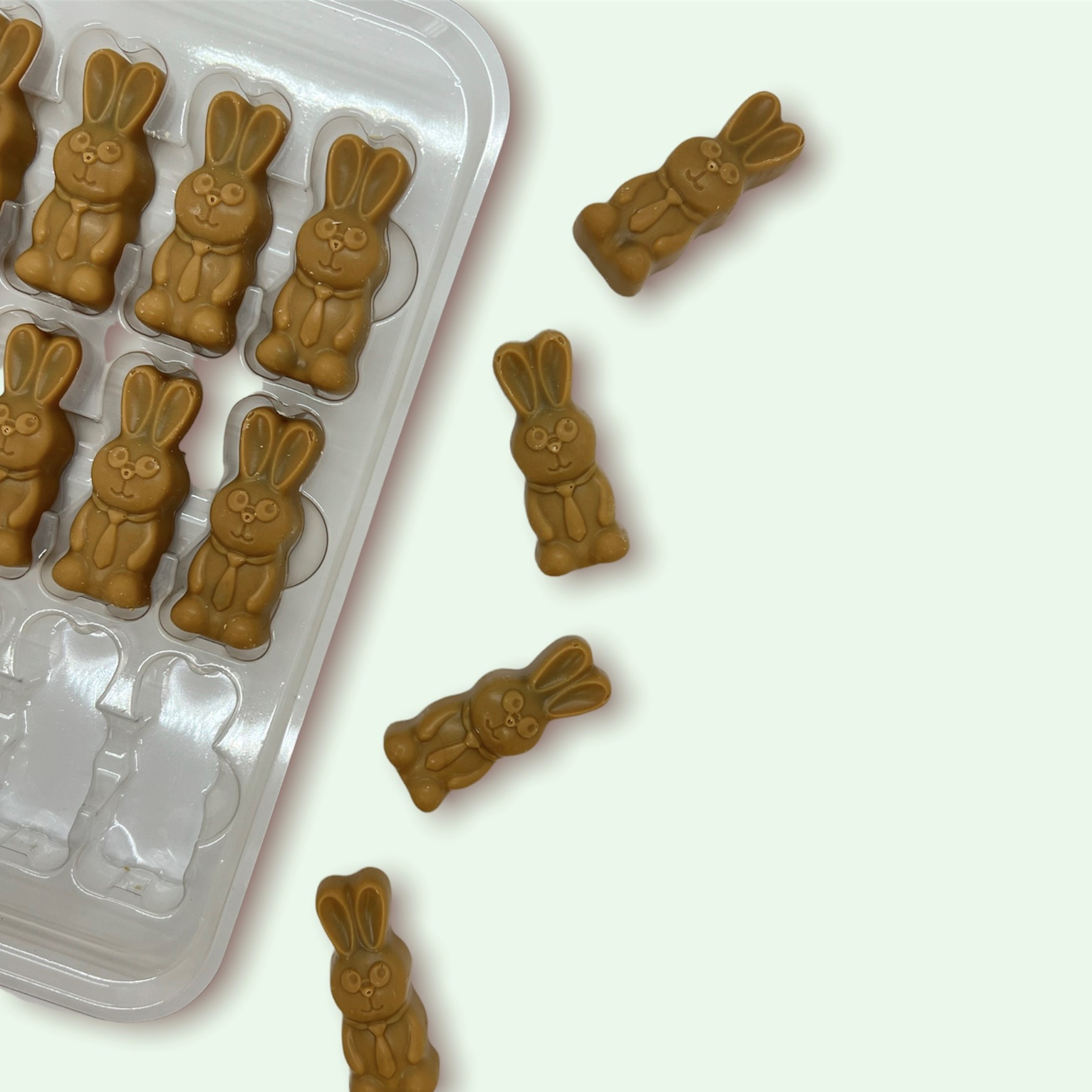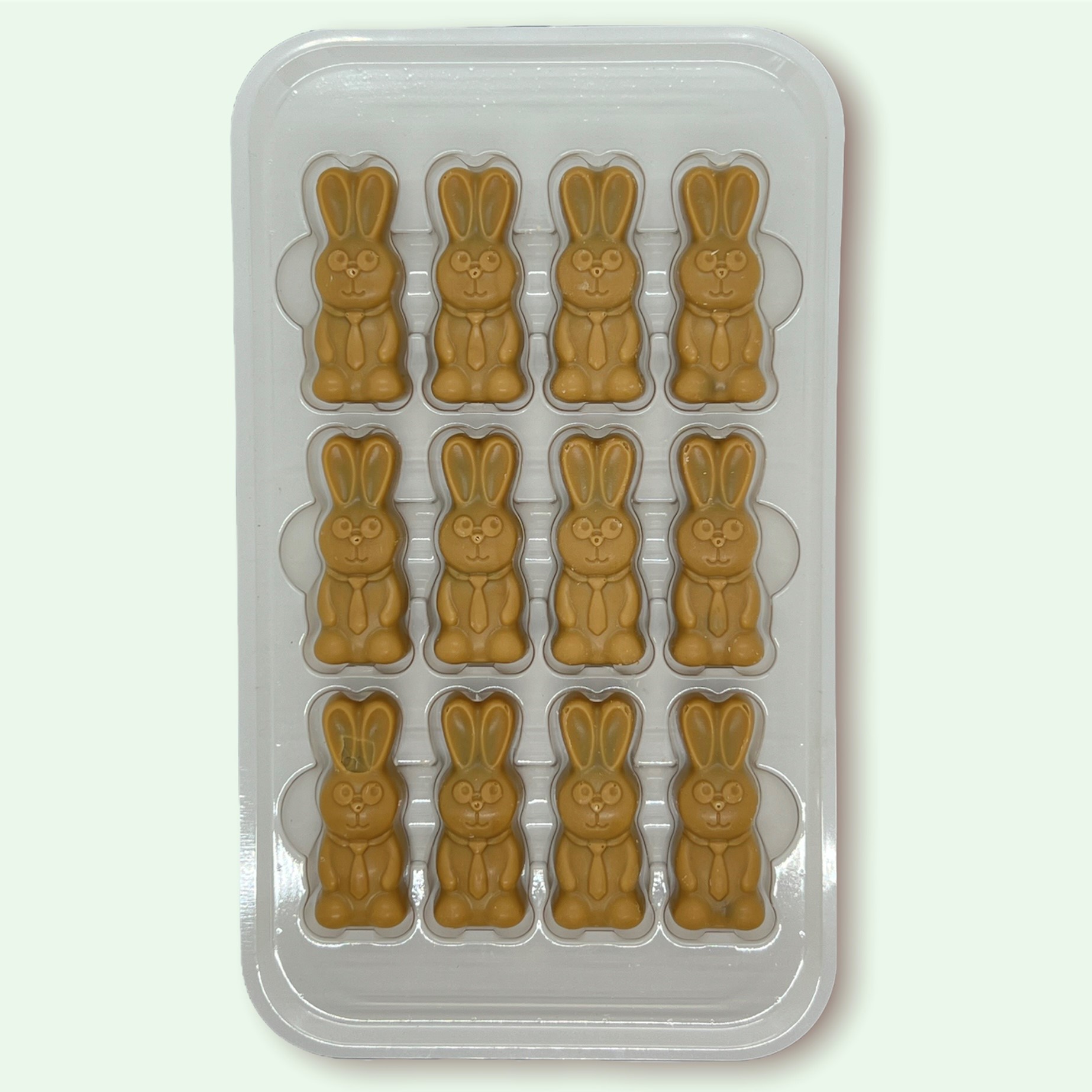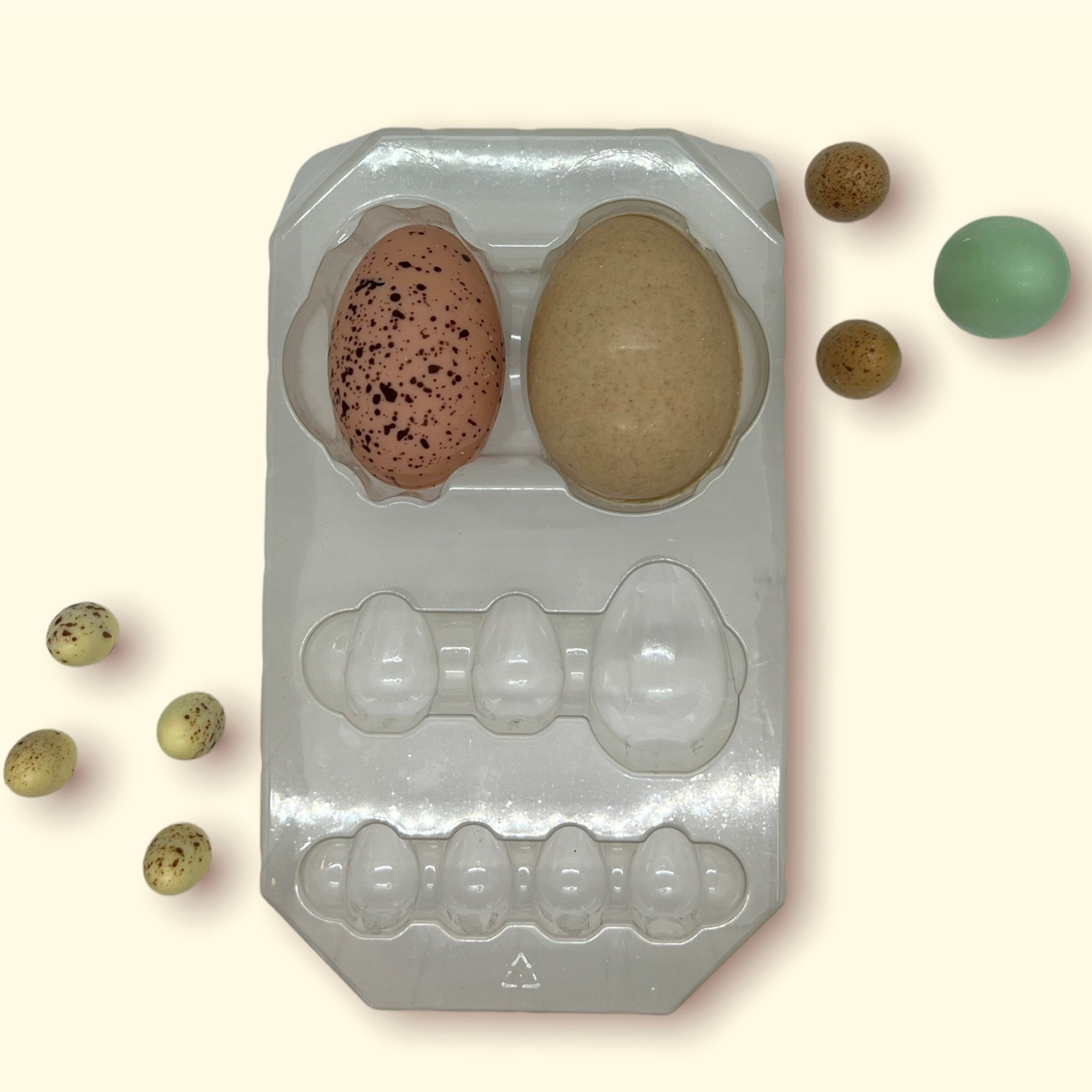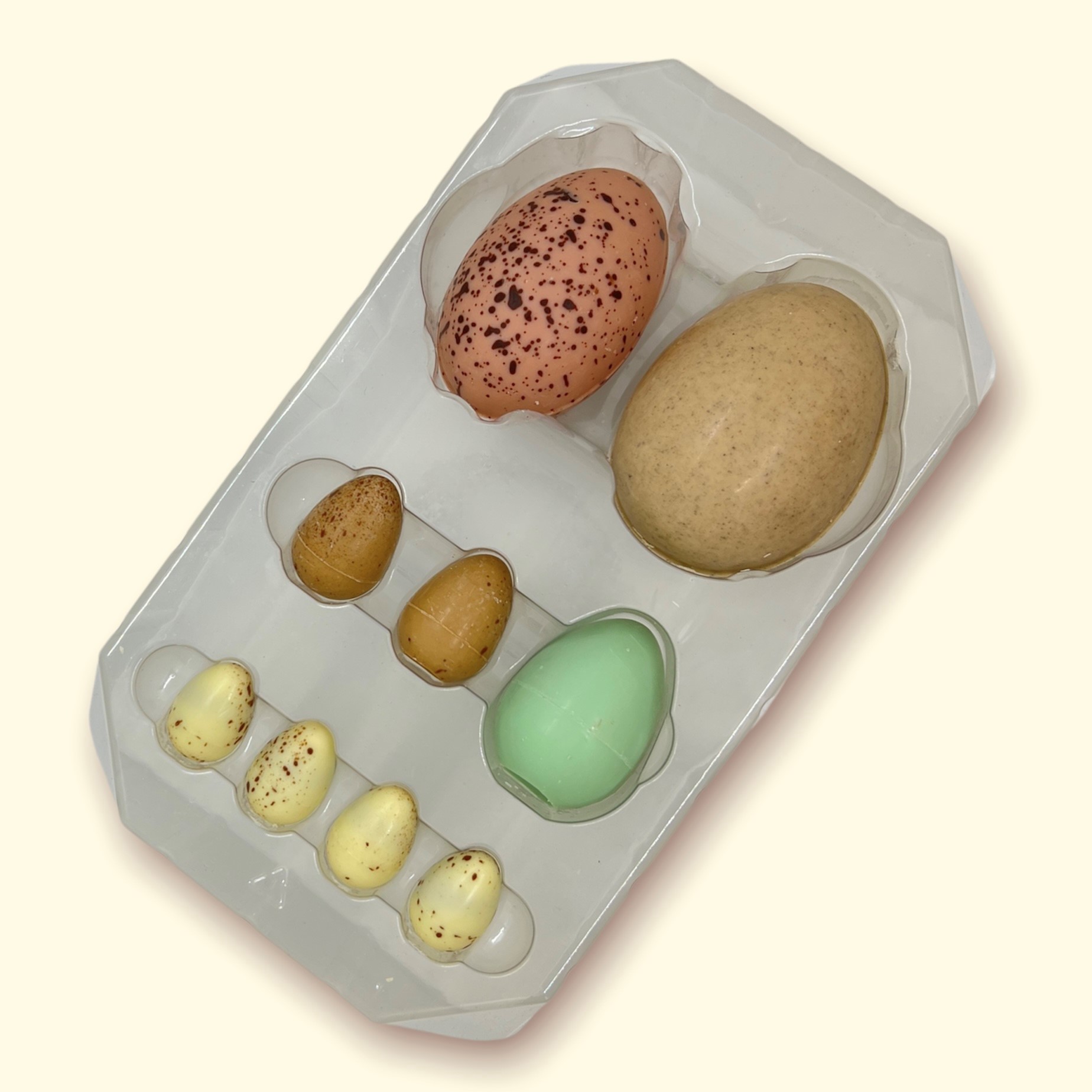 Who else is egg-cited for Easter? Our Insert Tray holds and protects a variety of different sized chocolate eggs.
Percy Pig has made yet another appearance this Easter! In our Insert Tray you will find a chocolate Easter egg and a bag of delicious Percy Pig Sweets.
Made from Clear RPET, both fitments can be recycled to produce more thermoformed packaging in the future. We hope you have an egg-stra special Easter and remember to recycle all your packaging this holiday!